14 Dress Code
MAGNELLI TRIO "A032"
Marco Magnelli (guitar)
Federico Gueci (double bass)
Simone Sferruzza (drums)
Recorded and mixed by Stefano Amerio – Artesuono.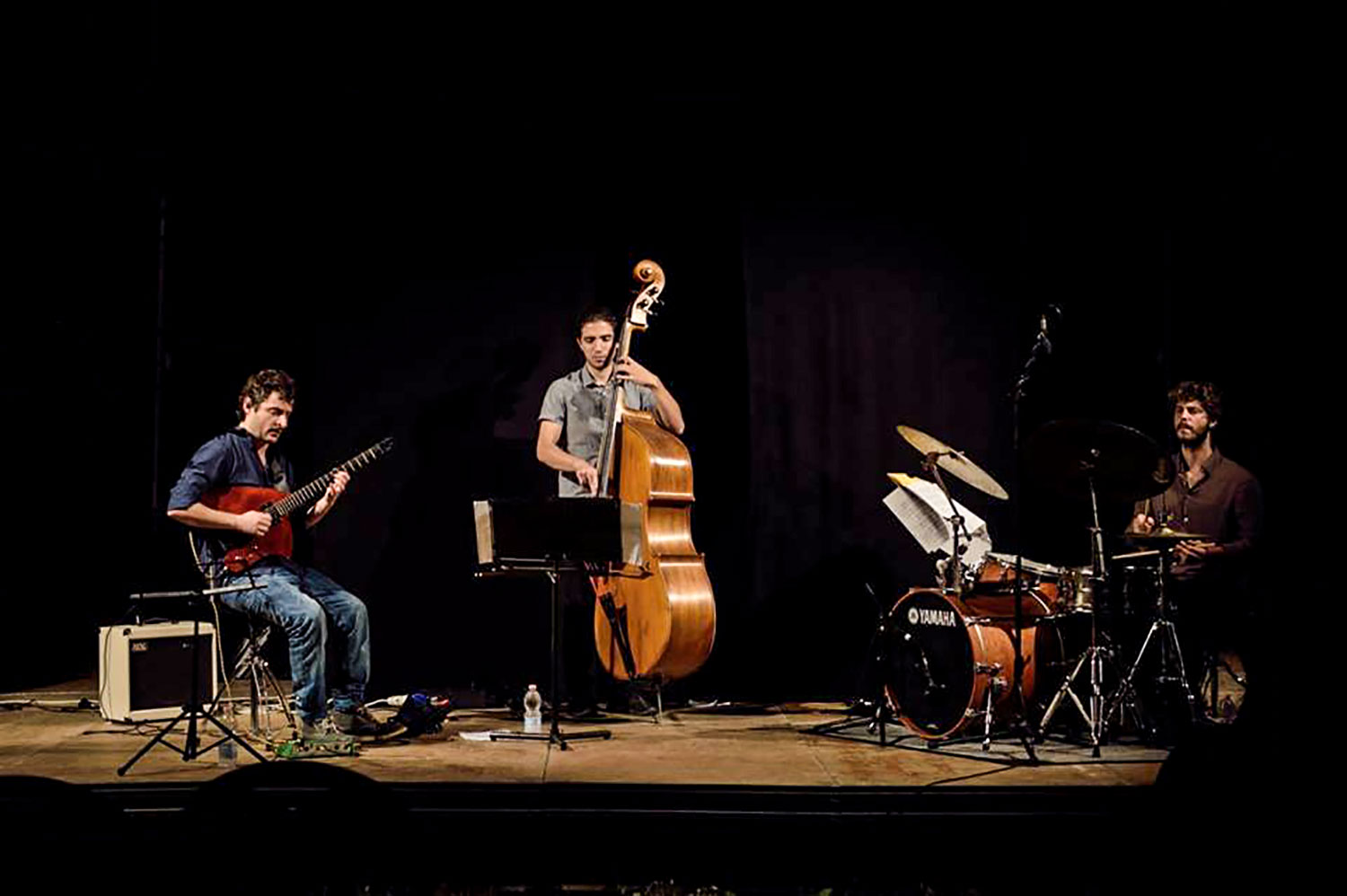 The term "Dress Code", applied to the philosophy of this trio, is more like a mood. "Dress" takes the meaning of "mask", representing different periods of life. The tunes in the album, very much like a person's wardrobe, are very personal and represent different musical paths, approaches to life, cyclical periods of life where someone can find him or herself back into. Musical inspirations from Bill Frisell and Esbjörn Svensson are reintrerpreted in different directions, from funk to rock, coming back to more traditional forms.
The idea of circularity is the key to understanding this work. The trio choses to represent itself with the image of a circle, the three musicians constantly influencing each other and personal experiences are mixed into the music. This shows the necessity of communication between people, in music as well as in life.
Marco Magnelli, born in Cosenza thirty-six years ago, plays and lives in Bologna. He has two records out: "Bastandards Play Jazz" and "Pictures of Moments" on Improvvisatore Involontario. In 2017 he forms the trio, with Magnelli on guitar, Federico Gueci on bass and Simone Sferruzza on drums. They play in renowned clubs in Italy. The idea of recording didn't come right away, they wanted to play together and get to know each other well and influence each other, in life and in music. Then they decided to create their "own" music in a more structured way. From this approach, nusica.org, indie jazz label, saw great potential and great quality for their fourteenth release. The label, which allows free downloads for both tracks and musical scores, sees in these young players a goal but also a beginning to bring the world of jazz in everyday life.
Support nusica.org
nusica.org is a non-profit association that promotes musical culture.
Take part in the project with a donation of 13 euros and you will receive the CD as a gift.