21 StraborDante
Viaggio musicale in nove tappe nell'Inferno di Dante
John De Leo – voice, effects
Nicola Fazzini – sax alto
Alessandro Fedrigo – basso guitar
Saverio Tasca – vibes
Luca Colussi – drums
Franco Naddei – live electronics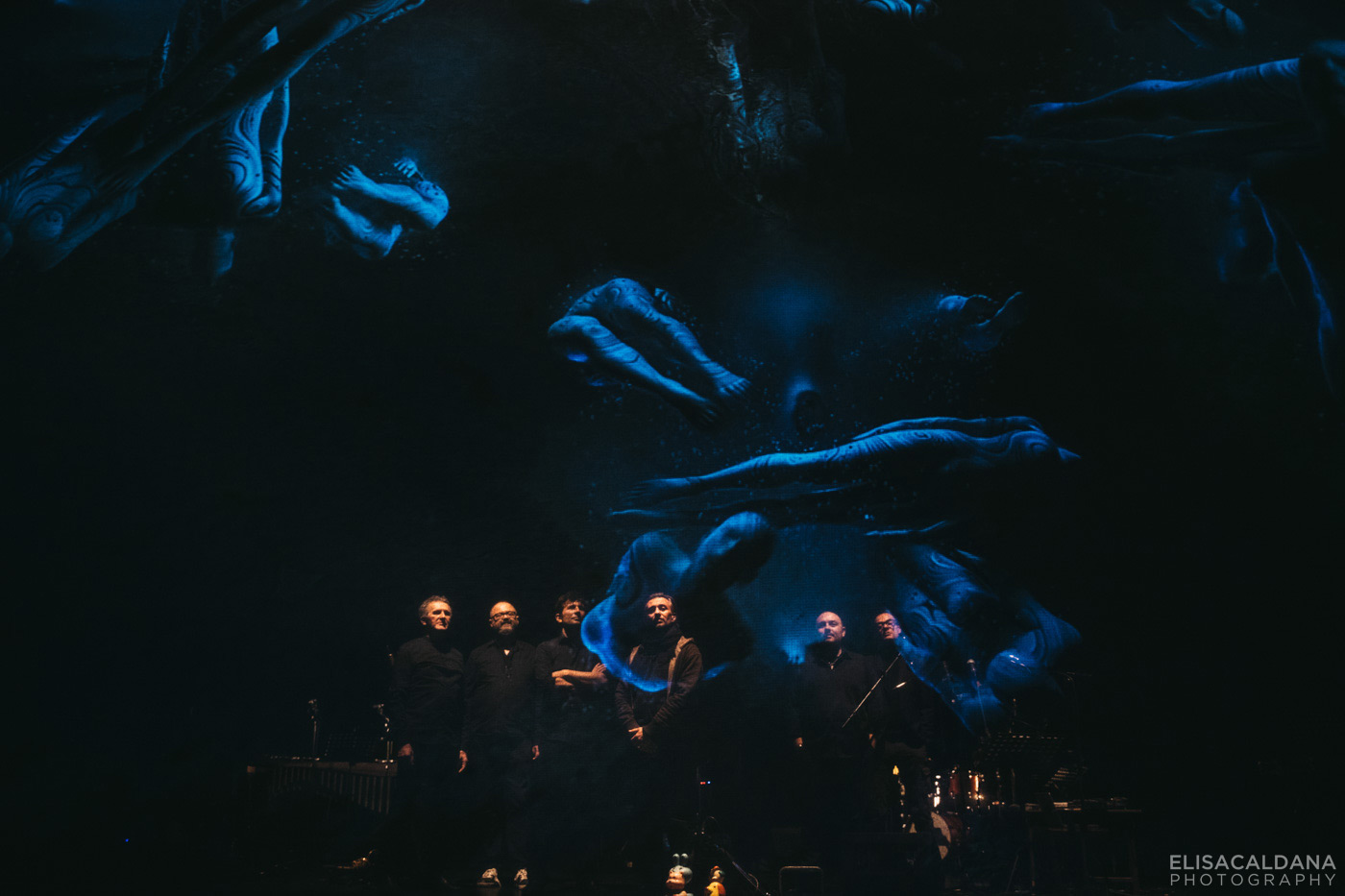 On the occasion of the VII centenary celebrations in 2021 for Dante Alighieri's death, StraborDante is born: a musical journey between jazz, rock and noise, in which the imaginary of Dante's Inferno comes to life in a multimedia show. Original songs and rearrangements of thirteenth-fourteenth-century compositions by the XYQuartet, talk through the unique voice of John De Leo and the images created by the artist Francesco Lopergolo. During the nine different stages of the StraborDante's journey, meetings, dialogues, awesomeness, allegories and the extraordinary inventions that populate the most evocative Canto of the Divine Comedy come definitely to life.
To give life to the rich imaginary of Inferno is the sound of XYQuartet, a prominent ensemble of the Italian and European jazz scene: Nicola Fazzini (alto sax), Alessandro Fedrigo (electric bass), Saverio Tasca (vibraphone) and Luca Colussi (drums). Nicola Fazzini and Alessandro Fedrigo are the music composers.
The interpretation of the texts and of the original dramaturgy of Vincenzo De Vivo, is performed by John De Leo: an eclectic and versatile artist, one of the most interesting voices among with his extraordinary stage presence in the Italian music scene of the last decade. His voice-instrument, at times warm, acute, scratchy, and deeply felt is perfectly able to interpret the multiple shades of the composition, from singing to acting. A remarkable interpretation that, together with the electronic live by to Franco Naddei, gives words and dialogues back to the famous characters.
The project has been promoted by the Ministry of Foreign Affairs and the International Cooperation – General Management for the Country System Promotion – within the project "Vivere all'italiana in musica".
Recorded in Legnago at the Salieri Theater on 20.11.2020.
Audio recording, mixing and mastering by Stefano Amerio – ARTESUONO Recording Studios
Support nusica.org
nusica.org is a non-profit association that promotes musical culture.
Take part in the project with a donation of 13 euros and you will receive the CD as a gift.